About Lisa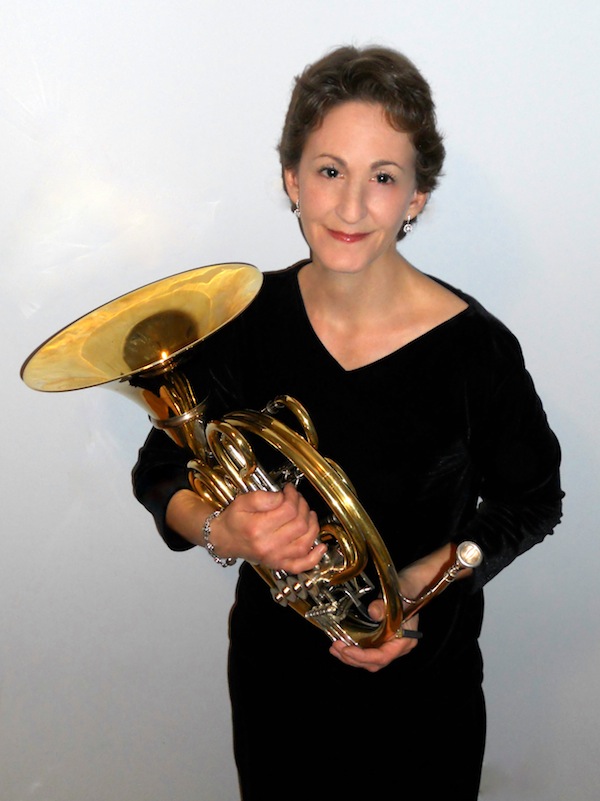 Lisa earned a Bachelor of Music from New England Conservatory and a Master of Music from Peabody Conservatory when women in the brass section were still a curiosity. She spent two pleasant summers at the Chautauqua Music Festival, one brisk winter at The Banff Centre in Canada, and enjoyed a summer contract at the Hochschule Mozarteum in Salzburg, near a bakery with exceptional strudel.
Before becoming an official Midwesterner, she was a member of the Annapolis Symphony and played extra with the Baltimore Symphony. Lisa is a member of the Sapphire Woodwind Quintet, whose performance on the Dame Myra Hess Series was broadcast live on WFMT. She is also a member of the Cathedral Brass Quintet, Chicago Horn Consort and Jeff Hedberg's C11 Jazz Ensemble. She is currently principal horn of the Park Ridge Civic Orchestra and was featured as a soloist in 2012.
Lisa has played with many Chicagoland groups, including the Chicago Chamber Orchestra, Southwest Michigan Symphony, Illinois Symphony, New Philharmonic, Northwest Indiana Symphony, and the Algoma Chamber Orchestra.
Lisa also has degrees in mechanical engineering and enjoys giving musical acoustics demonstrations in schools, using instruments such as the alphorn and didjeridoo to illustrate the science of sound.
Lisa Taylor has performed extensively with the Chroma Chamber Orchestra and the Southwest Symphony Orchestra . She possesses rare finesse and musicianship, having a keen sense of how her part fits into the whole of a piece.
David Crane, Music Director, Chroma Chamber Orchestra and Southwest Symphony Orchestra
Your playing added such a beautiful color to You Are the Music. Always a pleasure to work with a consummate musician. The choir loved you!
Candice, Director, Skokie Community Choir
The students had so much fun working with you! You have a wonderful rapport with this age student! They truly enjoyed learning from you and getting to play alongside of you.
Mary Ciccotelli, Band Director, Lincoln Middle School